Bronze Sponsor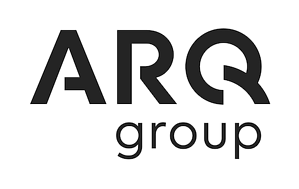 Unleashing the possibilities between business and people.
At Arq Group, we create unforgettable experiences, solve complex challenges and provide seamless, end-to-end solutions for businesses big and small.
We help big business have an even bigger impact. We define their digital opportunity, create bespoke products that scale, measure the customer impact and help them stay ahead of the competition. We do this through our innovation and design capabilities and tech enablers like mobile, data and analytics and cloud. And - we are the best in the business.
For small business, we give them a bigger presence. We deliver digital marketing solutions that make a difference; like search engine optimisation, pay-per-click advertising, website design & development and content creation. For small business, we are the one stop shop for online success.
As part of Arq Group, we have a suite of specialist well-known brands including Outware Mobile, Infoready and WME.
We have passionate, talented people and an incomparable set of skills and capabilities. Together, we deliver solutions that matter and change the way businesses DO business.
But, it's not just what we do; it's how we do it. Our 'Ways' reflect our culture - how we play and deliver every day. At Arq Group:
- We own it
- We're smarter together
- We work with heart
-We change it up
To learn more visit arq.group